I'm linking up with Daphne at
Flip Flops & Pearls
today. I did a post
here
about all the wonderful gifts I received this year. Along with the material stuff we were lucky enough to spend the day with family. We are very blessed.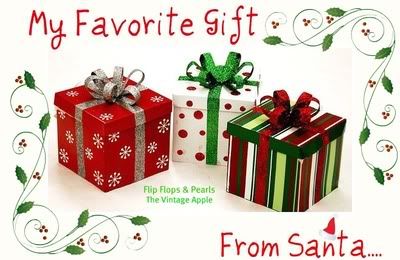 It's hard to pick a fave but I was very excited to get this
I'd been wanting a Pandora bracelet for a long time & Dean bought me one this year! Something else that I wanted was this
It has turned into one of my favorite things! I wanted it but I didn't think it was going to be as great as it is. Seriously, this thing is AWESOME!!! It's soooo easy! Virtually mess free too unless you forget to get a mug.......
Toodles!